@David38 … pictures … or it didn't happen
I purchased an M22-TCM-BA It is on the way to my FFL and I should be able to get to him to pick it up in a couple of weeks.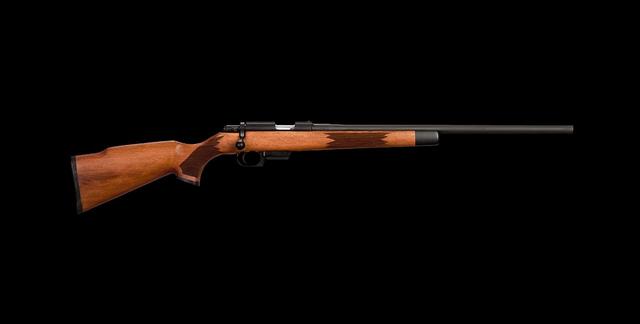 stock photo, not mine
This is the rifle from Rock Island Armory that shots their .22tcm. I have been wanting one of these for a while, mostly due to the uniqueness.
Very sleek looking @Hasaf! What's your plan for it?
@Hasaf, do you have a .22 TCM pistol to go with it? I've had the pleasure of shooting one of those. Those things are awesome.
I don't have the pistol. I am looking at the MAPP series (CZ clone in the same .22tcm). I may get another one in a few months. I have been considering putting a 9mm barrel on one. Whether or not this one gets that treatment will depend on low much I like it out of the box.
That being said, there are not a lot of bolt action 9mm rifles either.
One thing I am very interested in is running a few dry-wall penetration tests. I am always looking for barrier sensitive ammunition. I feel that self-defense does not give me the right to act as if my neighbor's life is meaningless.
Toward that end, I have seen some informal tests (Box o' Truth & How I Did It) that seem to indicate that light bullet hunting loads in .223 are about the most barrier sensitive loads in what is otherwise a valid self-defense round. The Fiocchi 223 REM 40 GR V- MAX seems to be the winner in this regard. I want to compare the .22tcm. If I like the results, I will probably go ahead with the pistol. If I don't, well, I can always order that 9mm barrel.
Sweet! One of my wish-list rifles, especially if available with a longer barrel.
Regards.
I have one of those in Golden Boy. Awesome weapon. Shoots like a dream. (Kicks a bit).
You will love shooting it. Straight as an arrow as all Henry's are. I will post a pic of my Golden Boy when I get home this evening. Enjoy!!!
@Ryan4. My Golden Boy 45.70 Henry.
@Allan3. Nice looking Weapon!! Love the .45/70. Awesome round.
Gives bad guys no place to hide, and it kills on both ends!
What hunting round and rifle would recommend for deer to feral hogs? 30-30, 308, or 30.06?
Those are all good rounds for both. If you are looking for a side arm that will also do the job I carry a Smith & Wesson .357 Magnum. I have dropped deer on the spot with it at 75 yards.
Somebody help me, I think I've caught the Mossberg Shockwave bug! My buddy has one in 20 gauge and I really like it, I want to get the 12 gauge version…
I like rescuing guns JKetchum. All the way down to my Remington nylon Apache and Red Ryder. I wwant to save them all.
I loaded a before and after photo of my latest rescue.
If it loads right. This looks odd.
All I did was change to the US grips. American Tactical 1911.
Try hunting your hogs with a large bore air rifle.
Pretty sure your reply was meant for @John70 so I will tag him for you.